Everything you need — right at your wrists
Davis — 3 hours 17 minutes ago
There's a painful frustration when it comes to working on a repair or construction job and needing to get up and down or turn backward then forward — over and over. When it comes to retrieving your tools for your hands-on work, it can be annoying and physically exhausting (and dangerous, especially if you are on a ladder). That's why when you can keep everything tightly secured right at your wrists, it's so much more convenient to get any job done. Our Magnetic Wristband allows you to keep things magnetically secured at your wrist for speedier work!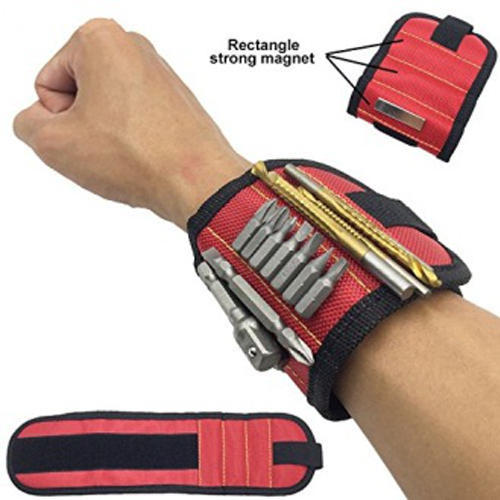 Comfy design + build
Crafted from 100% polyester that wraps around your wrist with double-velcro wrap, our wristlet wears just like a bracelet. A knitted mesh filling helps retain breathability for long-wear comfort.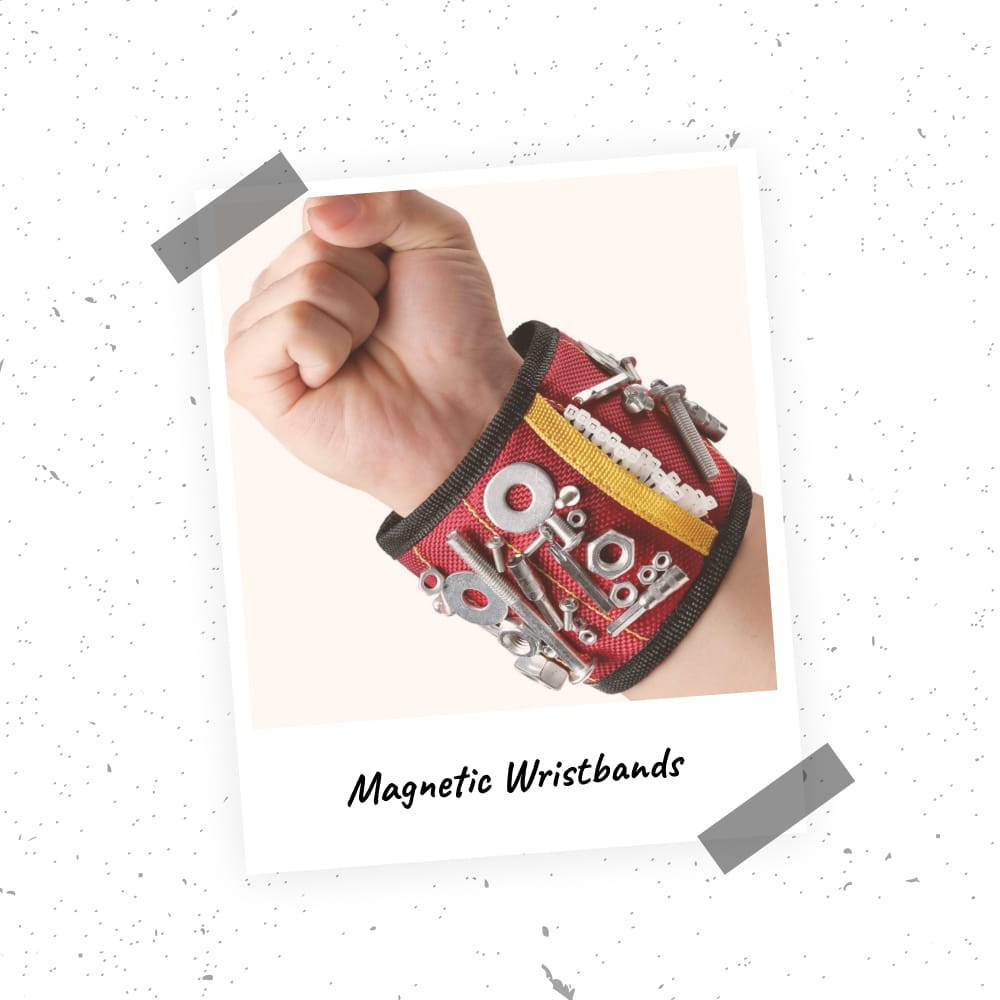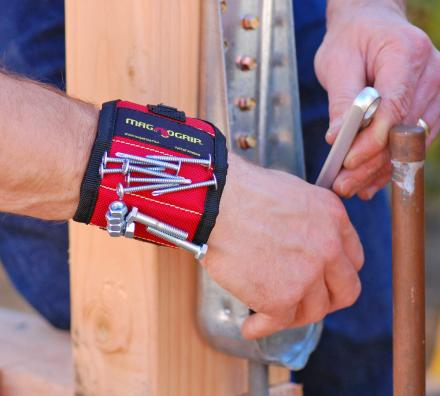 The power
of a built-in magnet

Attach all your screws, nails, screwdrivers, and even hammers with ease. Our magnetic insert helps keep your essential tools right at your wrist.
Great for everyone
From craft makers to seamstresses
construction workers
our wristbands are an excellent accessory for men and women alike of any age.
The sheer convenience of holding all your metallic must-haves in one place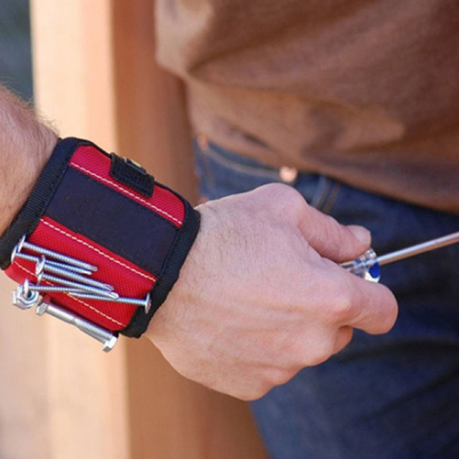 Check availability